Tricks and traps custom map for Hammerwatch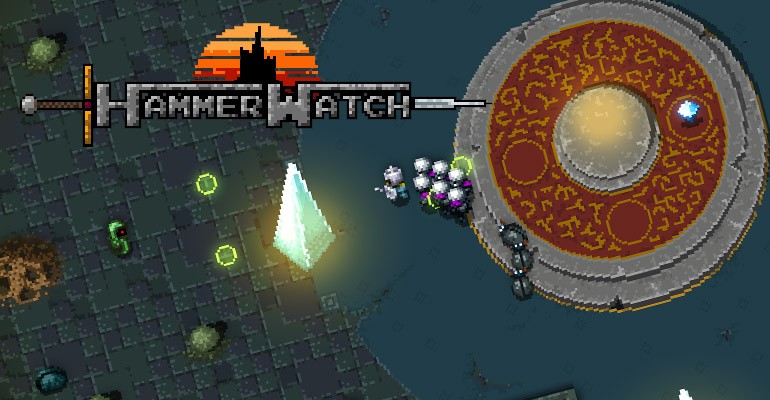 Tricks and traps is a custom campaign built for the fantastic indie co-op dungeon crawler Hammerwatch. This campaign is inspired by the Doom II level of the same name.
#Installation instructions
Download "tricks and traps" custom campaign from me or subscribe to it on the steam workshop
Unzip this file inside your hammerwatch/levels folder
launch a custom game using the tricks and traps campaign
#About
This campaign is supposed to be hard and is ideally completed with one or two players.
Ranger is easy mode (as in the vanilla game).
There is an optimal path through the level where difficulty ramps up slowly and the upgrades you find allow you to take on the harder rooms.
However it is also possible to complete it very quickly once you know where the right keys are.
When you finish the campaign it will tell you how many secrets you have found of which there are 7 in total and the aim really is to find them all.
Here's a playthrough which contains spoilers by a Spanish gaming channel on youtube:
#What is Hammerwatch?
Hammerwatch is a great indie game by Jochum Skoglund and Niklas Myrberg which also comes with a really simple level editor for creating custom content. The game is similar to classic dungeon crawlers like Gauntlet or the more modern Magicka.
#Why recreate a Doom level?
When playing through the game I was struck by how much it shares with the Doom games. Despite the obvious differences (most notably of course Doom is a first person perspective game while Hammerwatch is a top down game) they have a lot in common thematically:
Overwhelming hordes of enemies
Fast paced combat where your character's speed is your best defense
Lots of secrets to discover and puzzles to solve
Hidden walls
Teleports
When I started playing with the Hammerwatch level editor I realised that while it is very easy to build a simple campaign, What I wanted to do was going to be a bit more complicated given the complexity of the Tricks and Traps level with all the moving walls, hidden secrets and teleports. Here is a video of somebody speedrunning through the level to give you some idea:
#Useful links
If you're interested in learning how to create Hammerwatch custom campaigns or mods I have collected some useful links here: